Turnkey, Cost-Effective Installation
Hospitality FF&E Installation
One of the most important facets of a hospitality project is the installation.  Axis Hospitality provides a valuable service by combining our team's vast experience with advanced planning procedures, streamlined scheduling and efficient load-in processes. 
Axis Hospitality facilitates a turnkey installation process to ensure your property opens on schedule with appropriate levels of completion and minimal disruption to your operations. Proper planning and installation are critical to our clients' success.  In order to facilitate a well managed project, our team follows the four key stages.
Planning stage – scheduling and freight management punch list
Installation stage – logistical movement, staging, FF&E placement
Fit-out stage – the actual positioning, mounting, drilling, etc.
Finishing stage – modifications, adjustments, debris removal, final punch list
Whether your project is a small assisted living center or a 500+ room luxury hotel with additional venues, you will get the same expert customer support and attention to detail. We also aid each of our clients in identifying cost saving strategies to maximize load-in measures. Put quite simply, we are committed to providing  pro-active results and peace of mind.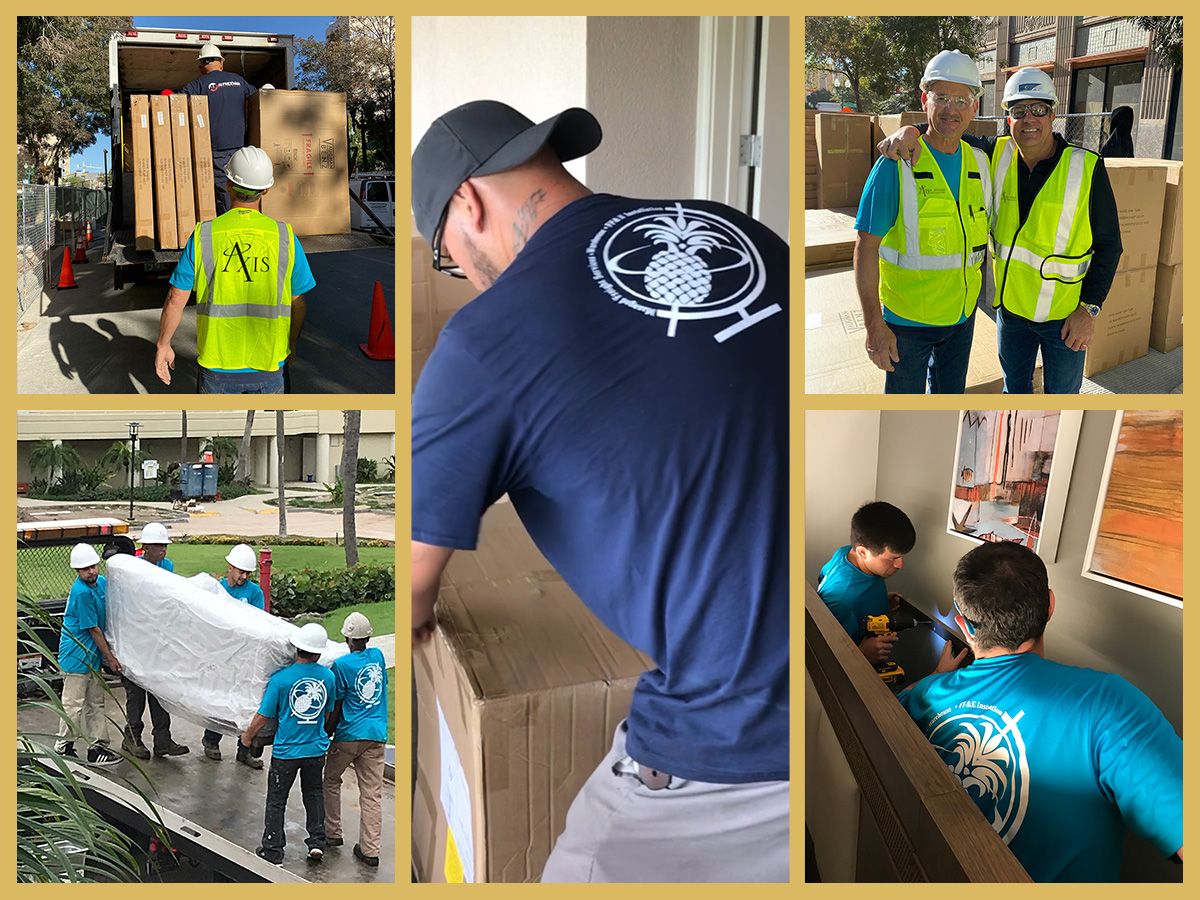 We Deliver Luxury Worldwide